We are excited to introduce Dennis, the newest ambassador for Fixate Designs!

Dennis has had the speed bug from an early age. His interest in racing was sparked by his dad, who raced in amateur events like the Sports Car Club of America (SCCA) series. Denni
s started racing go-karts but soon moved into amateur and professional racing.  He has claimed titles in the SCCA Northeastern Conference Championships and is a podium finisher in the SRO Motorsports Group America Championship. Dennis is a champion racecar driver, speed-lover, and creator of YOU CAN! – a motivational initiative focused on encouraging children and adults dealing with disabilities to reach their goals.
Dennis' amazing race career is only part of his story… Dennis was born with a rare condition called proximal femoral focal deficiency (PFFD), as well as a severe cleft lip and palate, a club left foot, and deformed Achilles tendon. Initially, Dennis' parents were recommended to amputate his leg. After seeking a second opinion, a treatment plan was created by Shriners Children's Hospital of Philadelphia. This involved multiple surgeries throughout Dennis's childhood but he eventually regained full use of his leg!
Dennis credits his family's unending support for his successes and determined spirit. Dennis hopes to continue to pass on this support and spirit to other people who face challenges with his initiative, YOU CAN! The goal of YOU CAN! is to take the message to hospitals and schools that with quality medical care, hard work, and the right mindset, you can overcome many things and do what you love!
Fixate is proud to partner
 with Dennis and support YOU CAN! Support Dennis by using his discount code: DH20 for 20% OFF your order!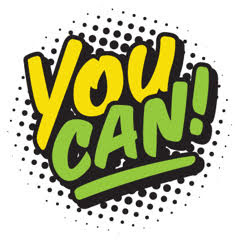 Follow Dennis for updates on YOU CAN! and his upcoming 2021 race season!